New Farm is situated in the North West of England close to the historic city of Chester and the border with North Wales. The road network in the area is excellent making it very easy to reach us and the many towns and cities in the vicinity.
From the M6 motorway, it is a straightforward 15 mile journey following the A500 and A51. Turning off the A51 onto Long Lane (watch out for our signpost located close to the junction), New Farm can be found two miles down this quiet country road. Please watch your speed on the A51 as there are speed cameras in operation close by.
For more detailed directions from anywhere in the country, please enter your postcode in the box below and click the 'Get Directions' button for a full list of directions to New Farm.
See what's happening on the roads, visit http://www.frixo.com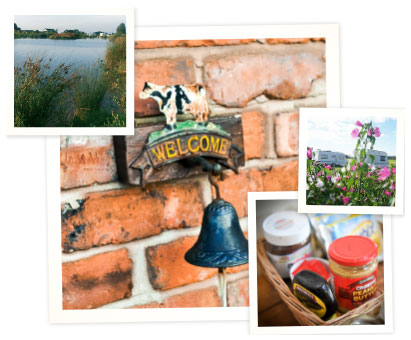 Cities, towns and villages
Tarporley – 5.1 miles
Bunbury – 6.5 miles
Beeston – 6.8 miles
Nantwich – 9 miles
Tarvin – 11.3 miles
Crewe – 12 miles
Chester – 17 miles
Wrexham – 24 miles
Shrewsbury – 38 miles
Manchester – 36.5 miles
Liverpool – 40 miles
Transport Links
Crewe Railway Station – 12.6 miles
Chester Railway Station – 15.2 miles
Liverpool Airport – 28.9 miles
Manchester Airport – 29.9 miles
Local Events
Nantwich Show (5 mi)
Held on the last Wednesday in July this is the country's largest one day show. The International Cheese Show is held on the ground
Nantwich Food Festival (5 mi)
Three day food festival in Nantwich held in September
Battle of Nantwich (5 mi)
A re-enactment of The Battle of Nantwich 1644, by the Sealed Knot held, in Nantwich in January
Carfest North end of July Bolesworth Castle Chester, United
Oulton Park ( 4 mi )
Sat 31 Mar-Mon 2 Apr EASTER BRITISH GT AND BRDC F3 CHAMPIONSHIPS
5 May-Mon 7 May BRITISH SUPERBIKE CHAMPIONSHIP
Sat 12 May-Sun 13 May VW BUDBURG FEATURING AMOC CHAMPIONSHIPS

Sat 26 May-Mon 28 May CRMC Classic Bike Championships
Sat 14 Jul MSVR Club Car Championships,Sat 25 Aug-Mon 27 Aug HISTORIC GOLD CUP